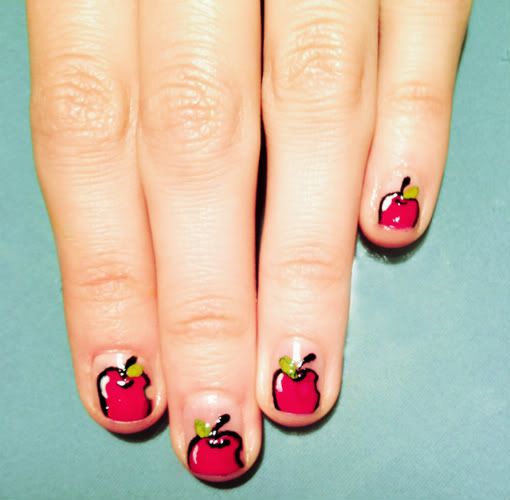 Today I'm doing a Nail Art tutorial, which is the last post related to Carnival and Snow White. Even though It may seem to be so complicated, It's actually a combination of some easy and simple steps. Just take it slow and let the layers dry well between the steps.

Start painting the shape of the apple with two brush strokes. It's like painting a heart but a little bit wider. The bite is completely optional.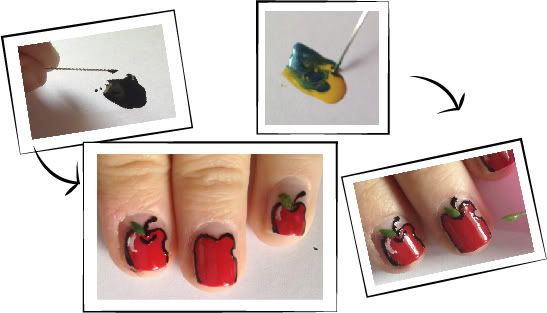 Now, create a black border dipping a pin or a toothpick in black polish. You can skip this step if you have unsteady hands. Let it dry and go for the green leave. I mixed two polishes to get the green I wanted. Avoid mixing the colors so smoothly, so you'll get a more natural result. Add a touch of bright with white polish and use a cotton swab to clean the edges for a flawless finish.