bieliebers do, just to wait on a shopping queue. No matter if there's a capsule collection made by a luxury designer for a low cost fashion group. Fashionistas who dare to do so deserve my whole entire admiration. However, this time I hardly resisted the temptation, as Marni's collection for H&M had a few pieces that totally amazed me...


But since I started this blog adventure, I must confess that nothing is the same. When I go shopping I don't think about getting cool clothes anymore, the only thing I bear in mind is: Can I do any project with this? DIY is so addictive, ladies... So the idea of fighting against a massive crowd just to buy non customizable clothes has no sense for me, as I would never dare to touch up designer clothes.
If I had to pick anything from this collection, I would go for jewelry. There were a few stunning necklaces that awoke in me that DIY anxiety... Nevertheless, I don't share the point of view of DIY as a way of copying exactly luxury garments. I prefer getting inspired by trends and seeking my own way, working on the idea and making it mine. That's much more gratifying.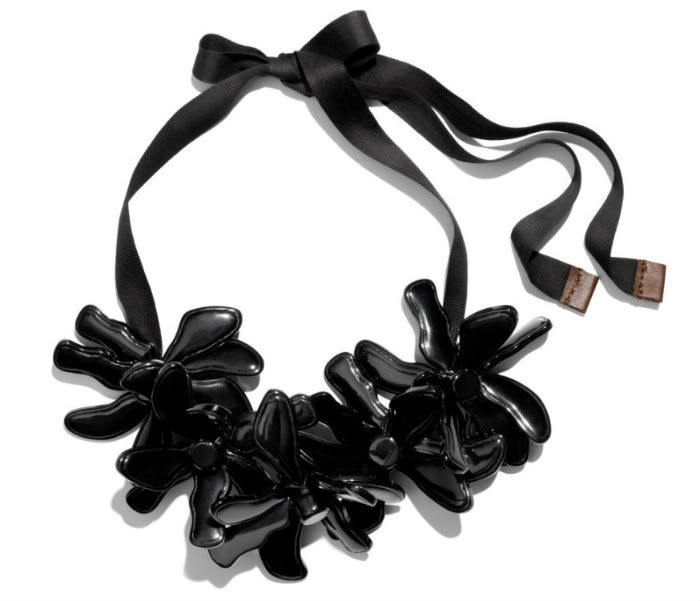 A Matter of Style
has solved the DIY conundrum about H&M-Marni necklaces, using plastic
bottles
and chewing gum jars ¡Absolutely amazing and super smart! The choice of materials and the technique she has used are great. I had been thinking during a few days about how could I do those necklaces. But when I saw her project, it left me speechless. Check out her
tutorial
, it's totally worth it seeing. Even though if you don't want to make the same necklace, it's so inspiring!!